Nameplate Archive: Domed Cosmetic Appliqués
Estée Lauder Beautiful Nameplate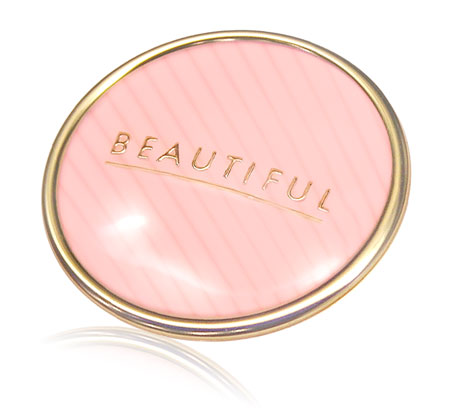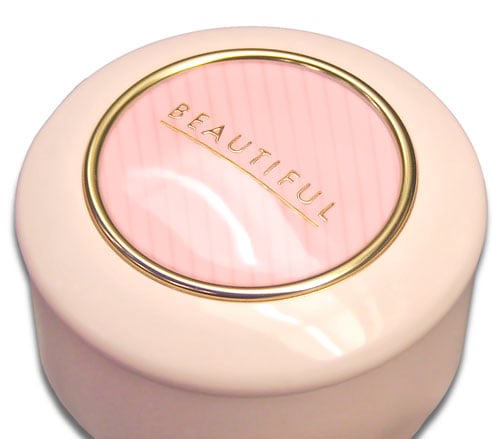 This aluminum nameplate, manufactured for Estée Lauder's Beautiful perfumed powder, pushed the boundaries of nameplate design. The Beautiful logo is embossed and printed with a transparent tint of gold. The background is enhanced with an embossed ribbing. The overall shape of the part is a slight dome with a bright gold border. The truly unique feature of this nameplate is the addition of the urethane lens to the domed background. The formed background catches the light creating highlights and shadows. The domed surface acts as a lens magnifying the details.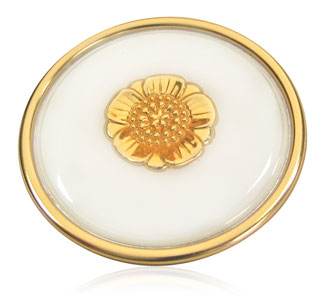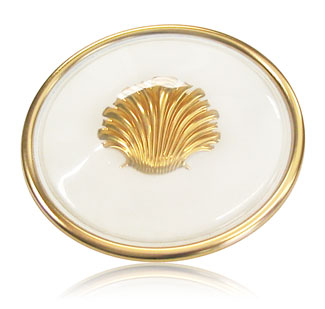 The Youth Dew and White Linen nameplates use the same processes creating equally beautiful parts. The three dimensional emboss on both of the logos is an eye-catching detail.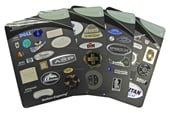 Request a Nameplate Materials and Processes Guide to begin exploring the options available to you in creating your product branding.
Subscribe to Nameplate Blog