Metal Point of Purchase Nameplate
Antiqued Brass Nameplate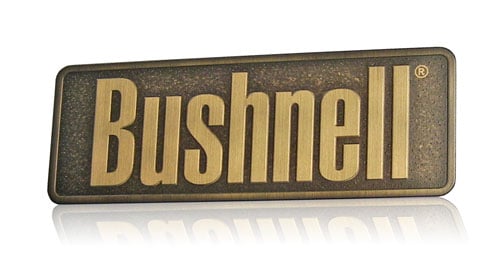 This aluminum nameplate is printed to simulate an antiqued brass nameplate. A printed texture is used to add dimension to the background pattern. The Bushnell logo is embossed with a brushed brass finish.
Our designers developed concept drawings early on in this project to illustrate options in simulating the brass finish. The concept drawings help to fine tune the nameplate design in a cost effective manner before prototypes are created.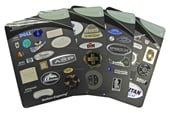 Request a Nameplate Materials and Processes Guide to begin exploring the options available to you. Custom color matches, texture and assembly are only some of the options in creating your unique design.
Subscribe to Nameplate Blog