Options in Nameplates with Cut Out Around the Letters
Aluminum Nameplates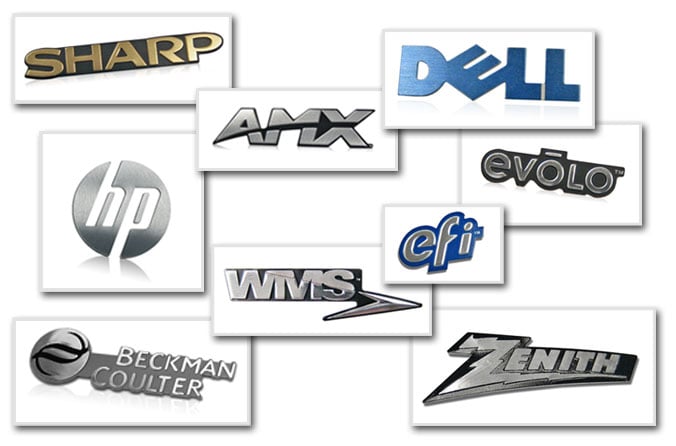 A popular option in product branding for consumer electronics and cameras is to design a nameplate which is cut out around the letters. Cutting out the nameplate around the logo minimizes the background allowing your name to stand out. A full range of decorative options are available to be incorporated into this type of design. Often the background of the nameplate is printed to match the product substrate. This further minimizes the background drawing attention to the branding. Options for graphics range from engine stripe to diamond cut finishes. Transparent tints of color are layered on brushed or bright aluminum to take advantage of the reflective surface of the metal. Eliminating the background completely is also an option. Nameplates with individual letters use carriers for careful alignment and placement on the product.
What options would you like to see in a nameplate cut out around the letters? What type of product would you apply this type of nameplate to?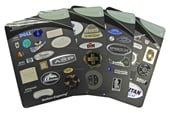 Request a Nameplate Materials and Processes Guide to begin exploring the options available to you in product identification.
Subscribe to Nameplate Blog