Industrial Warning, Caution and Safety Labels
Custom Hazard and Safety Labels
Manufacturing flexible plastic labels and decals along with durable metal warning labels allows us to serve your safety label needs whatever they are. We offer polyester labels, flexible vinyl labels, polycarbonate (plastic) labels and aluminum labels. The warning stickers, decals and labels are manufactured with pressure sensitive adhesive or pierced holes for easy attachment to your product. Most materials have heat, UV and chemical resistant characteristics. All labels are available in custom shapes and sizes. Labels can be screen printed, litho printed or digitally printed.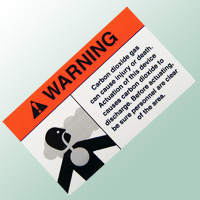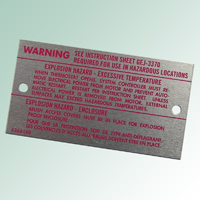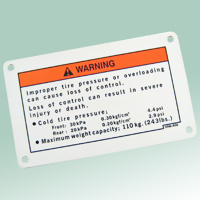 A warning or safety label is used in situations where bodily harm and death are imminent if you make the wrong moves. They caution individuals and provide guidelines for safe use of products.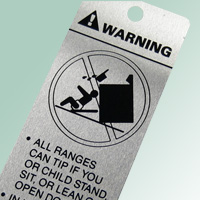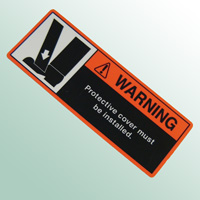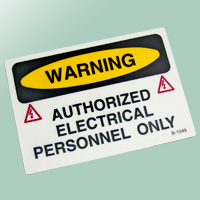 Warning and danger stickers, decals and labels can provide customers with the information they need to use a product safely and properly.
Subscribe to Nameplate Blog