Simulated Cloisonné Badges and Emblems
Cloisonné Effect on Aluminum Nameplates
The look of cloisonné can be reproduced on aluminum nameplates as a cost effective alternative to the cloisonné process. Cloisonné is a decorative art often used in jewelry. It consists of soldering delicate metal strips bent in the outline of a design to a metal surface and filling the resulting spaces with enamel paste. The object is then fired, ground smooth and polished.
The cloisonné enameling technique has also been used on badges to create a premium hand made look for brands. The brightly colored cloisonné emblems were popular on classic cars until the 1940's and are used today on sports cars and motorcycles.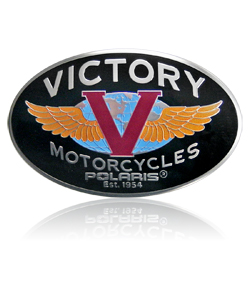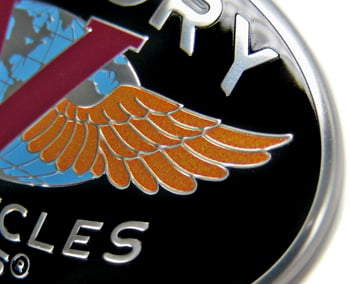 The look of a cloisonné badge is simulated on aluminum by embossing the thin bands of metal between the colors. The colors are printed and coated in a high gloss topcoat to match the look of enamel. The result is a light weight nameplate with a premium look.
Subscribe to Nameplate Blog