Six Ways to Make a Flat Nameplate Stand Out
Nameplates without embossing or forming can be just as attractive as dimensional nameplates. They can be mechanically finished and printed to create classic or attention getting looks.
Stock dies are often used for flat nameplates to help control costs. Relying on the decoration of the aluminum to make the graphics stand out means embossing isn't a necessity. A flat nameplate also gives you the flexibility to change the graphics creating completely new looks for new models, special editions or product changes.
I am often asked for attractive options in making graphics which are not embossed stand out. Here I will share with you six effective ways to make a flat nameplate look great.
Four Color Process: process color provides a wide range of color possibilities
Selective Gloss: a low gloss background contrasts with high gloss transparent tints and bright or brushed aluminum
Metallic Inks: low gloss metallic inks are a great contrast with aluminum graphics
Mechanical Finishes: spin, brush, engine turn and engine stripe add movement
Unique Shape: eliminating background elements allows the logo to float on the product
Print Shadow Effect for Depth: a halftone or drop shadow adds visual depth
Four Color Process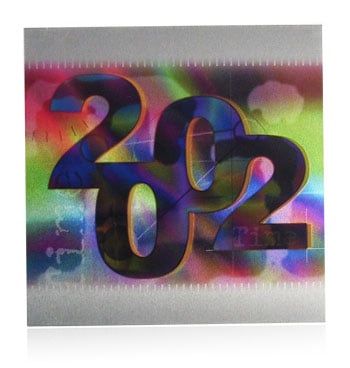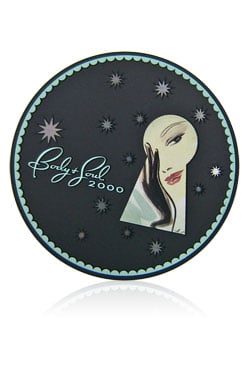 Process color can be printed over white or directly over the reflective aluminum substrate resulting in a luminescent quality. This can be further enhanced with selective brushing, selective gloss and the addition of texture.
Selective Gloss Levels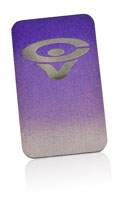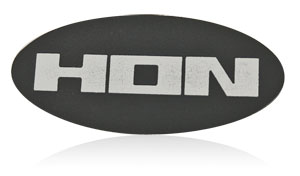 A protective topcoat is added to nameplates to protect the decoration and allow the nameplate to stand up to environmental conditions. This topcoat also determines the overall gloss of the nameplate. A selective gloss level can then be applied to create contrast between graphics and the background elements.
Metallic Inks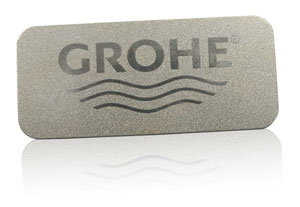 Metallic inks can be custom developed to meet your color needs. The inks have silver flakes in them which give them a distinct look. The size of the flake can be varied to create metallic effects ranging from very fine to coarse. Metallic colors are naturally low gloss and really compliment a nameplate when they are contrasted with bright aluminum. However, they can also be topcoated with a high gloss to create a deeper effect.
Mechanical Finishes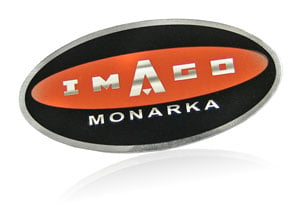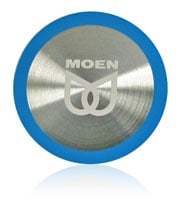 Brushing is often used on nameplates to create an authentic metal look for a nameplate. Spin, or a circular brush, is also used frequently on round dials to add movement to the label. A very unique effect is achieved when the engine stripe or engine turn is used selectively on the nameplate graphics. The end appliqué has a holographic appearance with visually dimensional graphics.
Unique Shape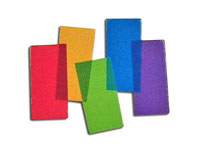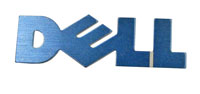 Stamping or blanking your nameplate so the outer periphery of the nameplate follows the outline of your logo creates a nameplate where the focus is the logo. The background is removed allowing the nameplate to be applied to products in a range of colors without needing to color key the background.
Print Shadow for Depth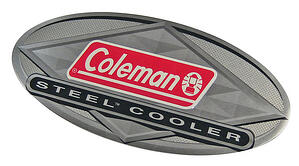 Using a drop shadow is a simple way to make graphics stand out. Rendering artwork with halftones to create the look of highlights and shadows on an embossed part is also an effective way to add the look of depth.
Our designers have experience with all of these options and can help suggest the processes that are the best fit for your nameplate or label project. We offer concept drawings to help illustrate the possibilities and can include examples of production parts featuring the proposed processes.
What other ideas do you have for making a flat nameplate look great?
Subscribe to Nameplate Blog