Nameplate Archive | Etched Aluminum Graphics
Etched Aluminum Graphics
A common method used to make a logo or graphic stand out and grab attention is to emboss, or push the graphic up from the surface of the aluminum nameplate. Another option is to etch the graphics so they are recessed into the aluminum. The result is a clean, two-tone finish with visual depth for your nameplate.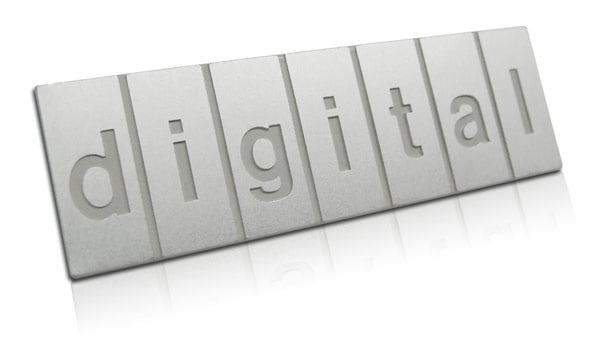 Etching Process for Aluminum Nameplates
Etching is a manufacturing process which uses chemicals for specific areas of decoration on sheets of aluminum. Graphic details need to allow for standard tolerances of +/- .010" stroke and spacing. The artwork is transferred to the aluminum sheets with a screened resist. This operation dictates which areas of the aluminum will be cut away during the etch process. The etch then cuts away the surface of the aluminum, leaving behind areas which are recessed, or pressed into the metal. These areas can be filled in with a color or a clear top coat can be used for added protection for the nameplate.
Standard Etch
● Durable finish suitable for industrial applications
● Provides a shallow etch depth ranging from .0015" to .003"
● Minimum .018" thickness of aluminum
Deep Etch
● Premium finish for a two-tone look with visual depth
● Provides etch depth of approxmiately .005"
● Minimum .023" thickness of aluminum
Can we help with your next design? Let's talk!
Subscribe to Nameplate Blog