Creative Perforation on Aluminum Nameplate
By utilizing our expertise in decorating aluminum to dress and replace their existing plastic label for a medical sonogram machine, our customer now has a nameplate unlike any other.
To begin the nameplate creation process, finish requirements needed to include:
an embossed logo with a textured background
selective perforations for audio support
The true challenge of this part lied in providing a solution to support different sized piercings for the speaker requirements, providing visual appeal without interfering sound quality. The result: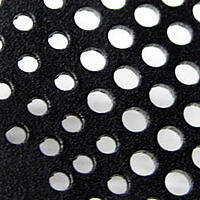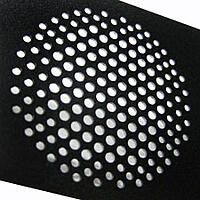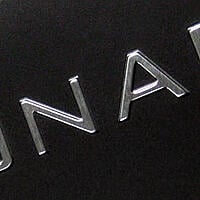 The next step in the process involved choosing a finish. After referencing our extensive library of finishes, we quickly zeroed in on a textured finish for the background to compliment the embossed logo. This black texture creates tactile and visual interest while allowing for the embossed area to be a focal point.
The final result left the customer extremely happy with the results and we are now working with them to enhance the quality level of the matching polycarbonate overlay for the same product.

Subscribe to Nameplate Blog