Graphic Overlays for Medical Equipment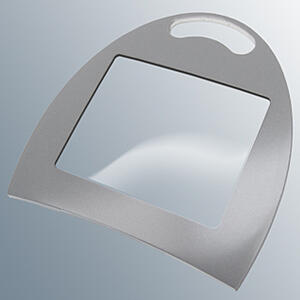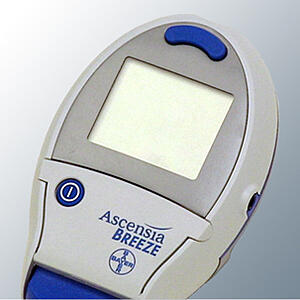 Plastic overlays, nameplates or labels used on medical devices need to be flexible and durable to optimize the life of the product and logo, while aesthetically representing the brand. One of the most important demands of medical device end-users is the readability of the screen. If the display is not treated with a surface layer, the information on the device cannot be read properly, especially under certain lighting conditions. A protective film reduces light reflections by 90% and allows relaxed reading of displays. This increases reliability and accuracy for the medical information being provided.
The glucometer above features a decorative plastic overlay with a clear window covering the screen, which provides visualization of information from the display. To optimize aesthetics and function, the plastic overlay has a gray border with a clear window for screen visibility. This part is an in-molded decoration, which allows an accurate snap-fit onto the glucometer. No adhesive is needed for assembly.
Medical device overlays increase the longevity of the product as well as accurately represent the quality of the brand. What will your next overlay design include?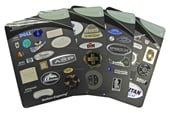 Request a Nameplate Materials and Processes Guide to begin exploring the options available to you in creating your product branding.
Subscribe to Nameplate Blog