Tab Options for Your Nameplate
Simplifying Adhesive Liner Removal on Nameplates and Labels
Have you ever tried to remove the adhesive backing from your nameplate without success? If so, you'll know that it can be very frustrating, especially when your project requires rapid assembly of numerous nameplates. So what do you do? Many people have found success by using one of our nameplate tab options. There are a few things to consider before you implement a tab on your nameplate to ensure the best adhesive removal for the application.
If you're looking for a cost effective and functional tab option, compare the options below, and determine what the best option is for you.
Die Cut Tab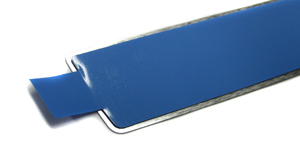 A die cut tear tab is selectively applied and incorporated into the adhesive backing. This is a great option for the removal of the adhesive liner. This option is most commonly used on foam adhesives and dimensional nameplates requiring molded backplates.
Tear Tab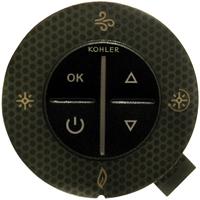 Another type of removable tab can be created using the plastic or metal substrate. During the manufacturing of the nameplate, the material is extended beyond the original nameplate design. The substrate is scored along the edge to the desired tab length. The tab is then able to be pulled away with the liner upon removal.
Kent® Tab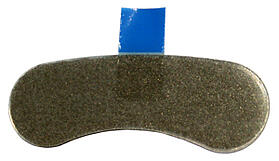 This branded form of a tab is applied after the adhesive liner is applied. The tab has a small area of adhesive and a thin plastic tab to stick out beyond the edge of the nameplate. A Kent tab is added after production and the adhesive application.
Do you have additional questions about choosing the appropriate tab option? Our customer service representatives are available to help answer your questions and explain your options in simplifying the adhesive liner removal process.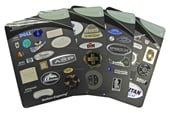 Request a Nameplate Materials and Processes Guide to begin exploring the options available to you in creating your product branding.
Subscribe to Nameplate Blog