#1 in Series | Tone-on-Tone Finish Options for Your Nameplate
This article is the first in a series of articles illustrating options in integrating finishes into your nameplate design. All can be customized to meet your product branding needs.
Contrasting Silver Finishes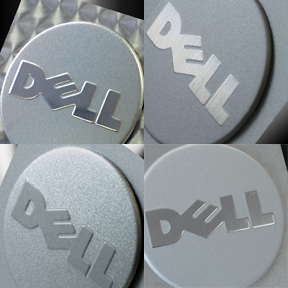 A variety of processes are available to create tone-on tone silver nameplates. The result is a premium look that coordinates with many products. This series combines aluminum in high or low gloss with metallic inks, brushing and spinning. The logo is embossed to further differentiate it from the background finish. Which one catches your attention? Can you think of other nameplates that rely on a tone-on-tone finish to stand out?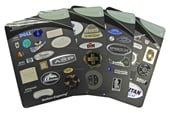 Samples of nameplates are a great way to explore and better understand the options available to you in designing a nameplate. Northern engraving offers a Nameplate Materials and Processes Guide with numerous samples on metal and plastic substrates to assist you in the process.
Subscribe to Nameplate Blog