Nameplates with a Copper Finish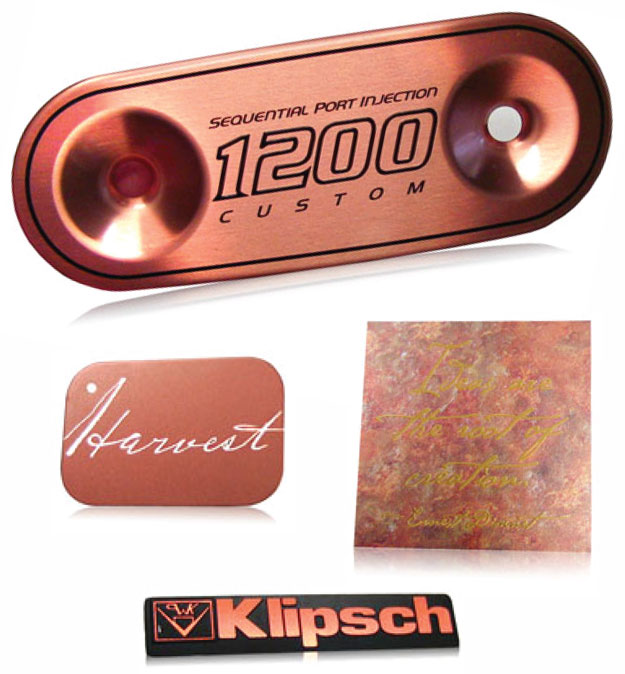 There are so many finish options available, but some of the most intriguing involve how an aluminum substrate can so closely resemble its metal counterparts. Above are just a few examples of copper nameplates, all with varying textures and finishes. These looks are achieved using our standard processes, with the desired end result determining which process is used.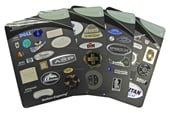 Samples of nameplates are a great way to explore and better understand the options available to you in designing a nameplate. Northern engraving offers a Nameplate Materials and Processes Guide with numerous samples on metal and plastic substrates to assist you in the process.
Subscribe to Nameplate Blog