Adding Dimension with Patterns for Aluminum Nameplates
One of the benefits of incorporating patterns into the background of aluminum nameplates is that the decoration becomes part of the design element for the brand identification. A second, and sometimes overlooked, benefit is the opportunity to add dimension or visual interest to complement the graphic that is showcased.
Here are three examples of great looking aluminum badges which maximize the use of patterns in the background decoration. These patterns show geometric finishes which are layered in ways to add dimension and another level of depth.
For this exterior badge the background features a hexagon pattern within an embossed pattern. This contrasts nicely with the bright aluminum graphic showcasing the brand.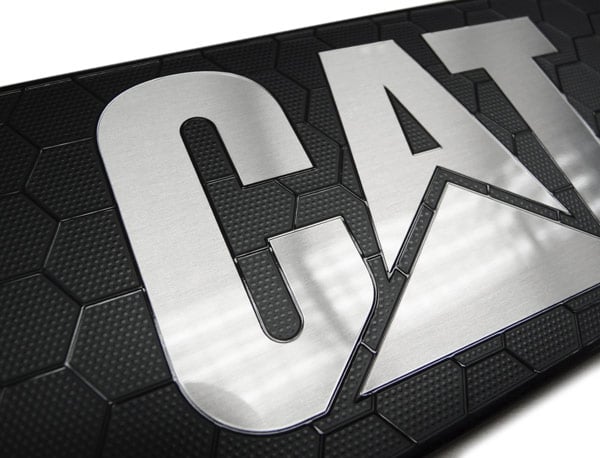 This medical device nameplate features overlapping brushed aluminum resulting in a geometric mix of dots and lines. Contrasting with the low gloss brushed aluminum border, it gives the appearance of being on different planes when in reality it is flat except for the embossed letters for the XV1 graphic.
Playing off of the shape of this company logo, intertwined hexagons create the illusion of multiple layers. It is a nice example of making the most of surface area and using the decoration to tie in with the brand.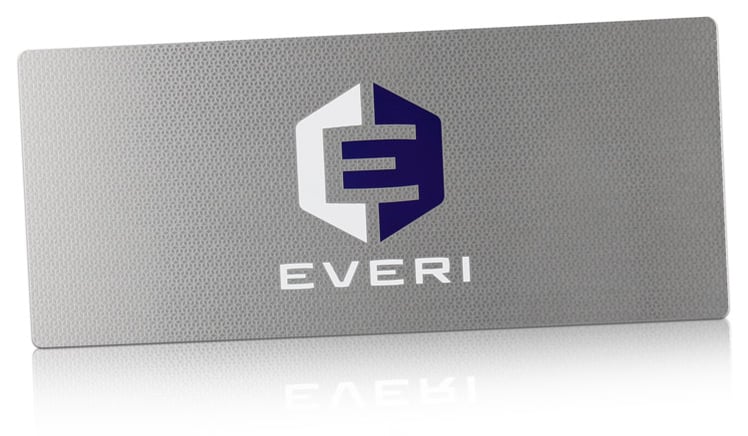 Patterns can be incorporated in many ways for your nameplate design. The possibilities are truly endless, from enhancing a flat nameplate to completing the look on a complex tooled badge. Check out the Surface Collection Gallery for groupings of patterns and finishes compiled by color, structure and theme.
Are you ready to review your options to incorporate a pattern into your nameplate design? Let's talk!
Subscribe to Nameplate Blog