Treasured Memories with Keepsake Metal Ornament
Movement with Spun Aluminum
Each year Northern Engraving provides decorated aluminum ornaments for a local charity which then sells the items for decoration and in memory of loved ones. The 2015 design features spun aluminum with a rich transparent blue color.
It is a nice example of how much depth can be achieved. The spin operation affects the surface of the aluminum so that as the light hits and then is reflected resulting in movement behind the printed color.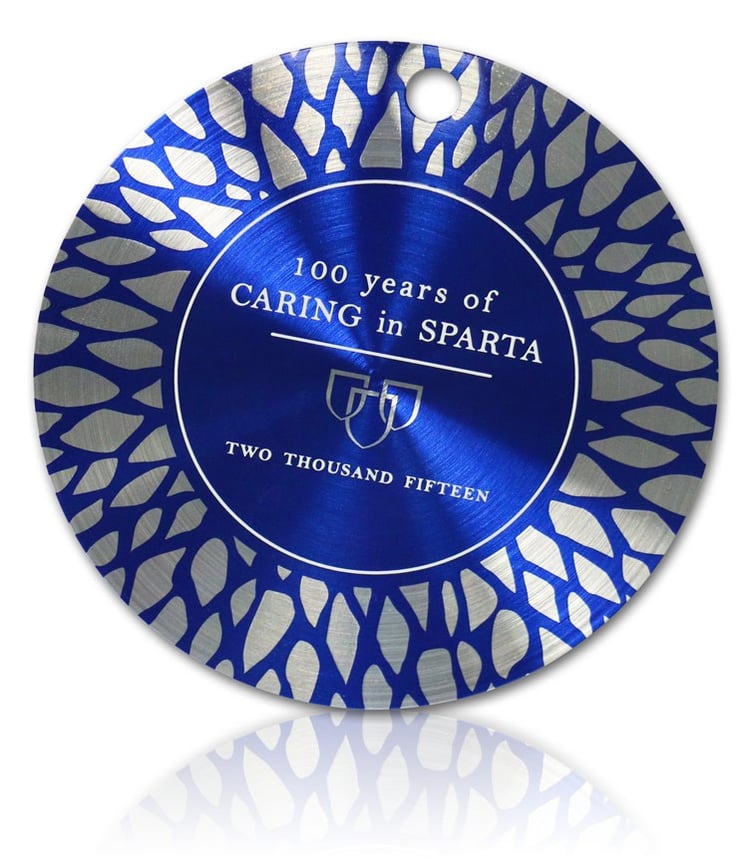 Transparent tints of color come to life when printed over a spin on aluminum. Circles and ovals are intuitive shapes for decorating with spin on aluminum. This does not need to limit your design – a spin can add interest to any nameplate or label.
Need help with your next nameplate design? Let's talk!
Subscribe to Nameplate Blog