Sporty. Active. Engine Turned Aluminum shows Movement.
Engine Turned Aluminum = Nameplates that Move
The ability to grab attention for nameplates and brand identification is a big deal. One way to do this is with engine turned aluminum. Aluminum nameplates decorated with engine turn reflect a sporty and active look which grabs attention. Transparent tints of color add luxury and richness which increase perceived value for the brand.
Engine turning is a mechanical process for aluminum decoration. It involves touching the surface of the metal with a spinning brush head in overlapping rows. The finish can be applied selectively for increased interest and control of where the movement is seen.
This Holiday card from 1987 is a great example of how to enhance decoration on aluminum with engine turn. The transparent green tint of the wreath shimmers and turns as the light reflects on the metal. This creates nice contrast for the red and orange berries and bulbs which do not have the movement behind them.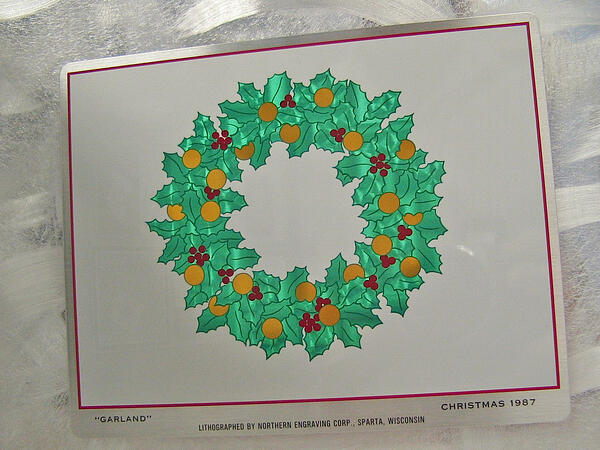 Can your next aluminum nameplate use engine turn? Let's talk!
Subscribe to Nameplate Blog