John Deere Signature Edition Badge
When John Deere came to us looking for a highly formed nameplate, we were up for the task.
In order to achieve the unique design they had in mind, our Tool Engineering team worked closely with them to maximize the amount of forming within our capabilities. The depth we were able to reach created dimension and interest for this badge that will adhere to glass on the cab of their high end agricultural tractors and combines.
Because these will attach to glass, they needed the backside of the nameplate printed in black to go along with the black hand applied adhesive - this way, if the back side was viewed through the glass it would look consistent. It's all in the details!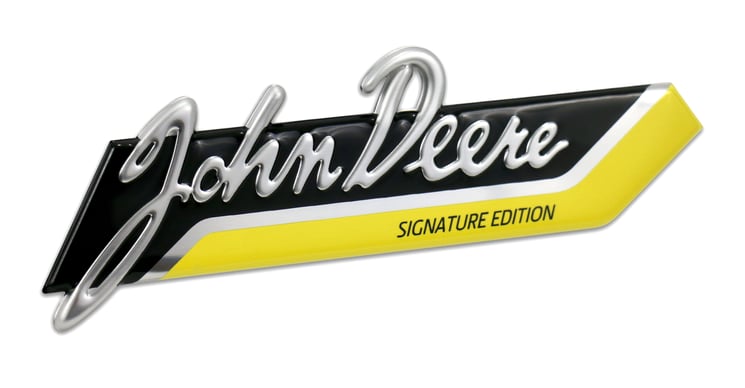 The complexity of the formed aluminum paired with clean color blocking creates a classic and eye catching badge that lives up to the John Deere brand. Color matching the John Deere Yellow was a critical component of this design and had to be an exact match.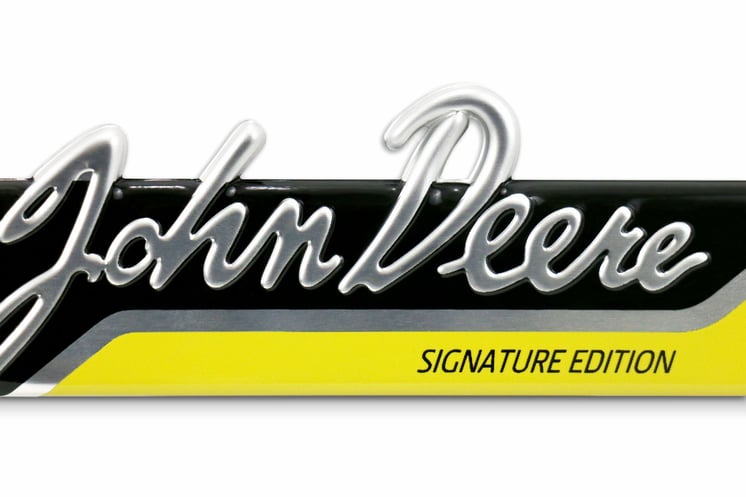 Subscribe to Nameplate Blog