Brushed Aluminum Trim Dresses Up Lock Box
Brushed aluminum is one of the more popular finishes used in the background of nameplates and decorative trim. Many times the brushed metal surface is used as an accent area for the product or to enhance the product design with an authentic material.
For this lock box, the housing is a textured black plastic. The addition of the brushed aluminum trim adds a level of luxury to the design and differentiates it from similar products on the market. No longer is the box just a hunk of molded plastic. Instead it has personality and flair with the product name given prominence at the top.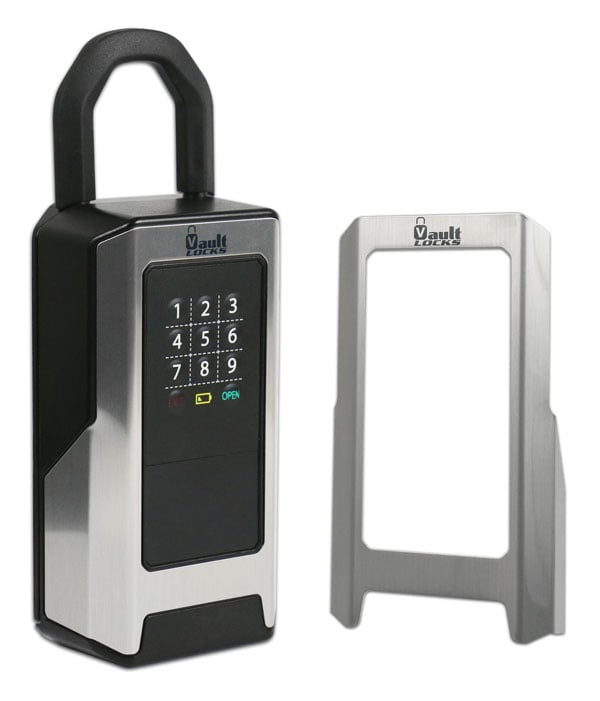 Another great thing about using aluminum for decorative trim is that is can be formed to fit the shape and contour of the housing. This box has multiple angles and bends which needed to be taken into consideration for the custom tooling operations with precise form and cutting elements.
The use of brushed aluminum trim for this part increases the perceived valuel for the product. It is a clean look that brings some flair to the design.
Do you have a design challenge to review with us? Let's talk!
Subscribe to Nameplate Blog