Nameplate Archive: Cadillac Wheel Insert
Aluminum Automotive Wheel Inserts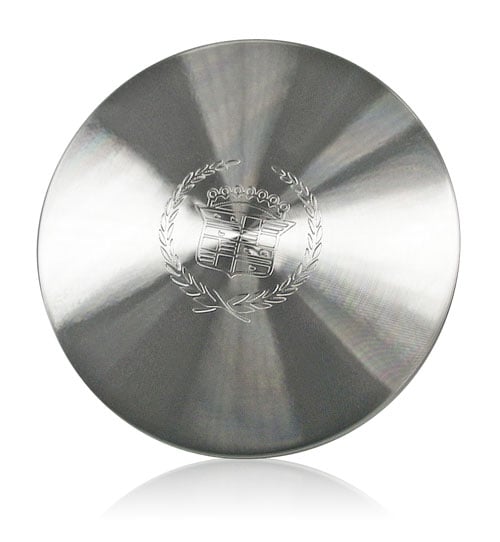 Whether you are taking a subtle elegant approach or a bold attention-getting one, aluminum is an excellent way to add depth and interest to a wheel insert design. The Cadillac wheel insert shown here features a unique spin effect which catches the light creating highlights and shadows which radiate from the center of the circular insert. The Cadillac crest is blind embossed into the aluminum for a subtle effect.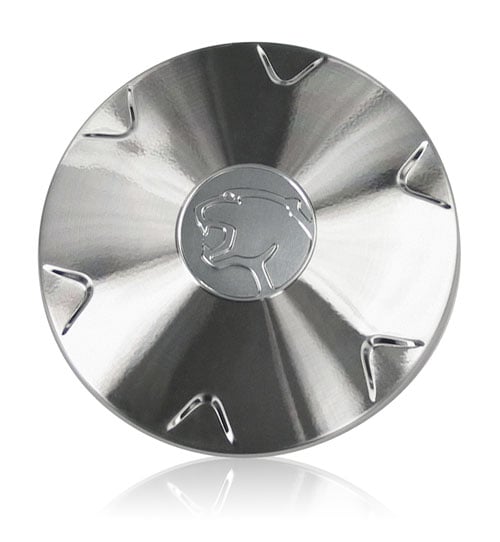 The Cougar emblem uses the same spin effect combined with bright aluminum to create an attractive wheel insert. Both emblems use a clear topcoat to protect the wheel inserts from the elements.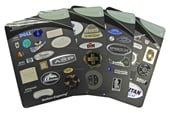 Request a Nameplate Materials and Processes Guide to begin exploring the options available to you in creating your product branding.
Subscribe to Nameplate Blog