Saab Engine Cover Nameplate
Aluminum Badge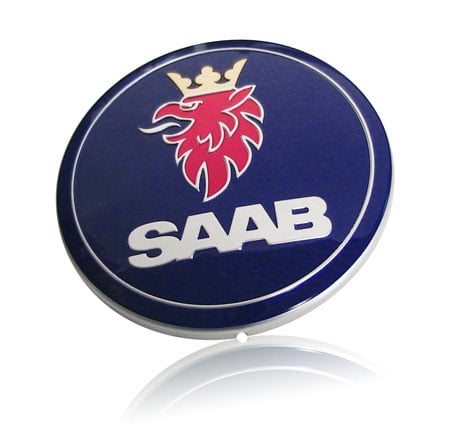 The Saab emblem uses embossed bright aluminum details to define the logo. Opaque and transparent colors are combined in contrast with the reflective surface of the metal. A high gloss protective topcoat protects the nameplate from the environmental elements of an engine.
Under the hood automotive badging is exposed to harsh environments. A clear topcoat protects the nameplate from temperature extremes, harsh chemicals and abrasion.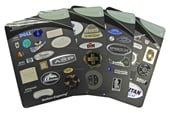 Request a Nameplate Materials and Processes Guide to begin exploring the options available to you in creating your product identification.
Subscribe to Nameplate Blog