Options in Bookmark Printing on Metal and Plastic
Custom Bookmark Printing
Bookmarks are an example of a product that uses the same processes typically used in the manufacturing of nameplates, emblems and tags. Brushing, printing, texture and embossing are a few of the manufacturing options. This article gives a brief overview of some of the options available to you in bookmark printing.
Aluminum Bookmarks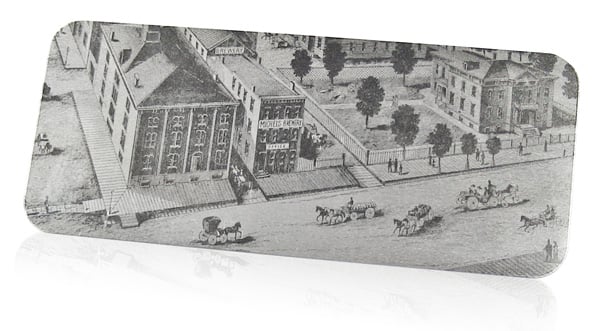 Mill finish aluminum is printed in black with a pen and ink illustration in this bookmark design. A gloss finish completes the design. The back of the bookmark features contact information printed in black on mill finish aluminum.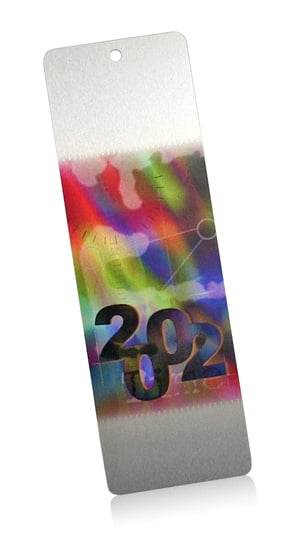 Four color process is used on this bookmark to create the full color rainbow-like design. Translucent and opaque inks combine to create an almost holographic appearance. Matte and gloss finishes are available to add to the durability of the printed metal. This design uses a matte finish and is finished with rounded corners and a pierced hole for the tassel.
Full Color Digital Printing on Plastic Bookmarks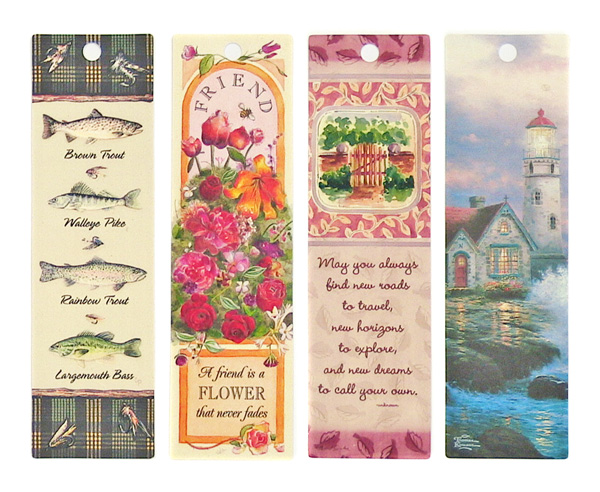 The bookmarks above show a few of the possibilities available to you when working with four color process designs on plastic. Using a digital press helps to minimize costs while shortening lead time. The designs make use of selective varnish to emphasize specific details adding interest to the overall design.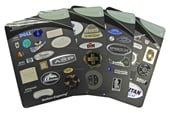 Request a Nameplate Materials and Processes Guide to begin exploring the options available to you in creating your product branding.

Subscribe to Nameplate Blog