Two Beautiful Aluminum Holiday Ornaments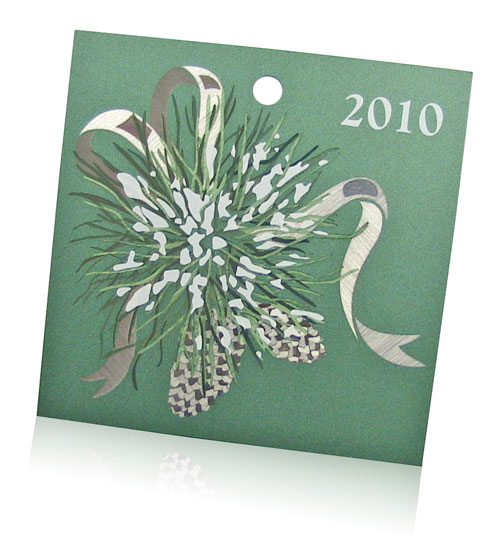 This aluminum ornament was designed and printed for a local charity. We have worked with the organization for several years designing metal ornaments which can be engraved in memory of a loved one. This design illustrates the effective use of brushed and bright aluminum combined with a transparent tint of color and metallic background. There is no embossing on the design but there is depth created in the naturally reflective metal surface.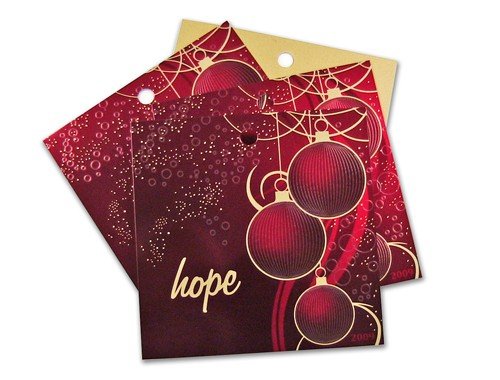 Last year's ornament used similar processes to create a dramatically different design. Both ornaments utilize a stock die and demonstrate how aluminum is able to be decorated to create attention getting effects. I imagine the tree is quite lovely with the ornaments reflecting the glimmers of light from around.
Subscribe to Nameplate Blog