Nameplate Archive: Trek Bike Nameplates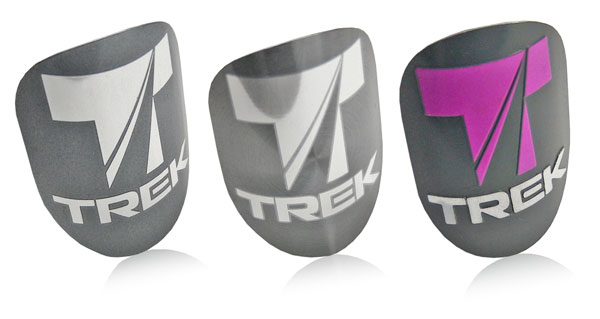 This set of nameplates illustrates beautifully options in nameplate design on aluminum. One design uses bright graphics to contrast against a grey background. A second design changes up the grey background with the addition of a spin for movement. The third design adds embossing and diamond cutting to the mix.
How would you translate your logo or design onto aluminum? How might you vary that design for different models or products within your brand? Tell us your thoughts in the comments below.
Subscribe to Nameplate Blog