Innovative Cosmetic Packaging Design on Aluminum
Perfumes Isabell | Aluminum Sleeve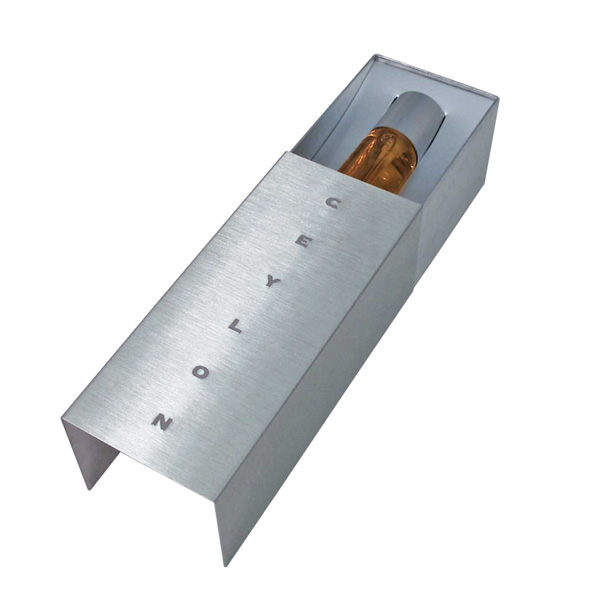 The Perfumes Isabell packaging features a stylish aluminum sleeve. The elegant design takes advantage of the authentic metal surface. The silver on silver look is built on a brushed metal background highlighted with crisp diamond cut graphics.
The Perfumes Isabell series of fragrance packaging includes two sizes of aluminum sleeves. The embossed diamond cut graphics for each of the fragrance lines are created using an interchangeable emboss tool. This option helps to minimize tooling costs. One emboss tool was made for each of the fragrances. The interchangeable emboss was combined with common tooling used for forming the sleeves.
Diamond Cut Graphics
Diamond cutting catches light and reflects its environment. The almost holographic effect arrests your attention whether used on cosmetic packaging or consumer electronics. The Ceylon graphic uses a phalynx diamond cut, a series of overlapping cuts resulting in tightly spaced diamond shapes. The letters appear to be applied individually to the brushed aluminum.
What ideas do you have for innovative packaging design using aluminum? What ideas do you have for unexpected uses of nameplate manufacturing processes in packaging design?
Request samples of nameplates and cosmetic packaging appliqués to explore options available to you in packaging design.
Subscribe to Nameplate Blog