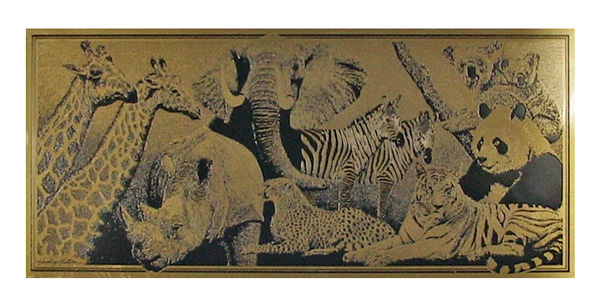 The etch process is typically used in industrial applications for rating and serial tags. The chemical process relies on a screen print process to apply a resist to the surface of the metal protecting selective areas during the etch process. The process is available on aluminum, steel or brass. Nameplates feature etched graphics because of their durability and in some cases their depth. This plaque uses the etch process for a decorative effect.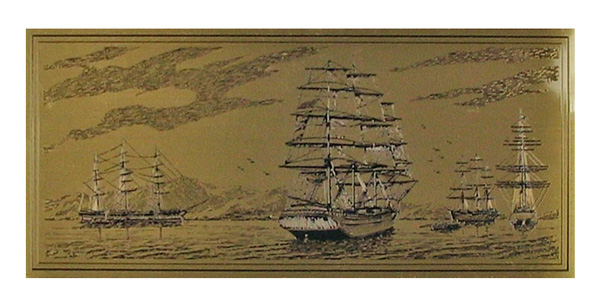 The graphics are etched in brass creating custom illustrations on brass.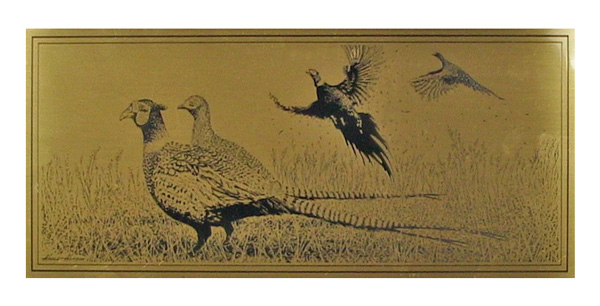 The plaques are used as decorative accents on barometers.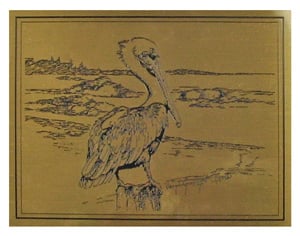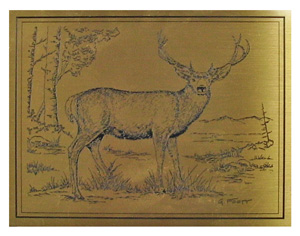 Over the years, numerous designs have been etched in brass. Using the same process creates continuity in the product line.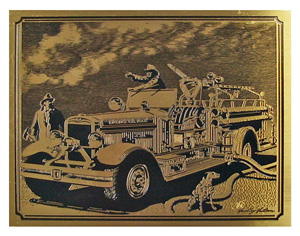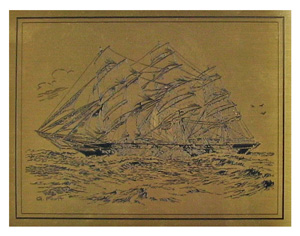 Unique illustrations on each plaque are used to appeal to a diverse customer base. The etch process typically used for industrial applications can also be quite decorative as shown here.
How would you take a standard metal decorating process and use it in an unexpected way? Mechanical finishes and printing don't need to be limited to nameplates and emblems. A little creative thought and you'll find the possibilities are endless.
Subscribe to Nameplate Blog