10 Simply Elegant Automotive Gear Knobs
Premium Aluminum Trim = Simple Elegance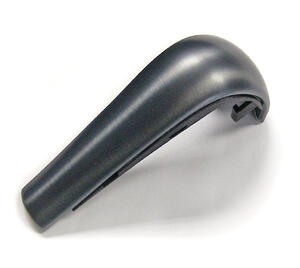 A gear knob is one piece of trim which is touched every time a vehicle is put in motion. It makes sense that the expectation is for the gear knob to match the look and feel of the vehicle that it is directing.
Brushed aluminum is a common foundation to build from when determining the look for premium trim. The complex form of gear knob inserts highlight the metal characteristics of the aluminum. This provides opportunity to maximize perceived value for the brand.
It certainly does not mean your design is limited, however. Finishes are printed to coordinate with aluminum trim throughout the vehicle. This means that a cohesive message is given to the person in the driver's seat. Technical finishes, brushed tints and woodgrain finishes have all been featured on metal gear knobs.
Here is a quick slideshow featuring many of the gear knobs which have been produced over the years. Enjoy!
Where do you get your ideas and inspiration for surface decoration? Explore some of the most popular finish structures from our Surface Collection Gallery to get started.
Subscribe to Nameplate Blog