Point of Purchase Nameplate
POP Nameplates and Labels
Promotional and point of purchase (POP) labels are designed to attract attention. Aluminum nameplates utilize mechanical finishing, process color, metallic inks, patterns and textures to create point of purchase nameplates that generate interest.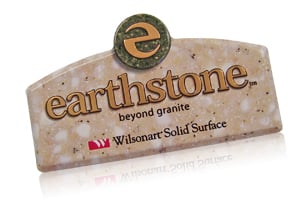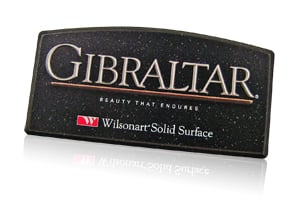 Wilsonart Solid Surface nameplates rely on four color process to match and integrate finishes into their three dimensional POP label. A multi-level emboss adds crisp detail to the graphics while a foam adhesive allows easy application to the display.
Metal and Plastic Substrates
POP nameplates and labels on metal or plastic offer a myriad of possibilities for graphics and displays. Our designers are available to work with you in the development of a nameplate to meet your point of purchase needs. Request a free concept drawing to begin exploring the options available an aluminum, steel, polycarbonate and vinyl substrates.
Subscribe to Nameplate Blog