Manufacturing Lead Times for Nameplates and Labels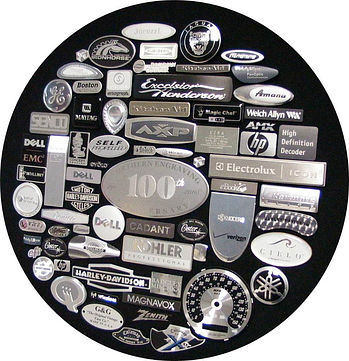 Submitting your purchase order for production quantity of nameplates, labels and trim means that a good faith contract has been agreed upon based on a quoted price for a specific quantity and design of your parts. The goal is to meet your delivery date with quality parts. Communication between customer and supplier is key to ensure everyone is on the same page. When questions come up, you should expect timely response and resolution.
Two common questions relating to processing purchase orders deals with production lead time and availability to expedite. Here are answers.
What is your lead time?
Standard production lead time for repeat order is 4 weeks from receipt of your purchase order. This timing can be affected if tools are being built or revised, if there is need for a visual proof approval before production is ran, or if there is a question on order line information such as part number revision or pricing discrepancy. Certain manufacturing or assembly processes may also affect the lead time.
Keeping the lead time in mind when you place your order or release ensures your nameplates and labels are scheduled to keep your operations running. Questions on your purchase order will be communicated to you by Customer Service.
Oops! I missed sending you an order! Can we expedite delivery?
Each purchase order and release received is placed into a production calendar based on the manufacturing processes needed to produce parts. When the need arises to exepedite every effort is made to review the schedule including reviewing for opportunities to hire overtime. When this happens, your Customer Service Representative will communicate with you and the production floor and advise timing improvement with costs involved.
Communication leads to Satisfaction
When it comes down to it, processing your purchase order for aluminum name plates, plastic labels and decorative trim involves good communication. Your satisfaction is a priority. Keeping in mind lead times and ensuring appropriate information is included with your order helps to keep things moving to meet your schedules.
Have any more questions regarding order processing? Let's talk!
Subscribe to Nameplate Blog