Add Interest to Nameplates and Trim with Patterns
Starting with the Finish
Aluminum is a great substrate to work with for decorative trim and nameplates. The natural highlights and reflective qualities of the metal provide the foundation to build from. Decorating processes to manipulate the metal surface with laydown of colors, printing a logo, brushing and spinning offer unlimited possibilities. The design of your nameplate or label can incorporate a finish or pattern to add interest. Use the pattern as full background or as attention-grabbing accent. The finish can be subtle with a fine dot or pinstripe or it can be bold with a graphic or faux interpretation. The beauty is that the possibilities are wide open.

Surface Collections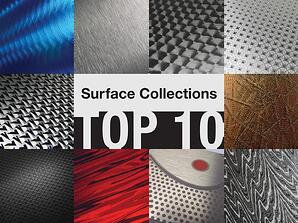 One avenue available to you for selecting a finish is reviewing our Surface Collections. These are grouped in similar colors, structures and themes in order to allow you to have discussion and browse through options in an organized manner.
Hundreds of options for finishes, textures and patterns on aluminum are available for your review. The Top 10 collections have been compiled into an eBook.
Categories included:
● Geometric Structures
● Patina Finishes
● Brushed Aluminum
● Classic Themes
Inspiration
Each of the nameplates shown below have utlized a pattern in some manner - to provide some detail, increase brand awareness or accent an area. Many times the conversation begins with review of finishes like seen in the Surface Collection Top 10 eBook.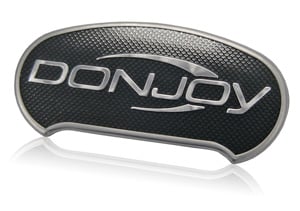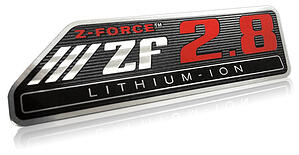 Start Conversations
The eBook is provided at no charge to you. It is meant to inspire and start conversations. Any of the finishes shown are customizable in size and color. They can also be reviewed for translation and interpretation to other substrates like stainless steel and polycarbonate. You are invited to download a copy for your own reference. Enjoy!
How will you use pattern in your nameplate design? Let's talk!
Subscribe to Nameplate Blog