Favorite Nameplate | Aluminum Combines with Steel for Attractive Trim
Guest Blogger
This article is part of a series of articles from my co-workers on their favorite nameplates. Ken Bahr, our guest blogger this week, chose a combination aluminum and magnetic stainless steel assembled part which is made for one of his key accounts.
This project was fun to work on. The product housing required a decorative lid that would also be functional and allow for easy removal when needed. The lid fits within the recess of the housing which otherwise would not have visual interest.
The lid top is brushed aluminum decorated with corporate branding consistent with other parts in the product line. The backside has reference information printed on brushed stainless steel. The two decorated metals are laminated together. Magnetic qualities of the stainless steel keep the lid securely in place and also allows it to be lifted off when the product is in use. The result is an attractive decorated trim piece increasing perceived value for the end product.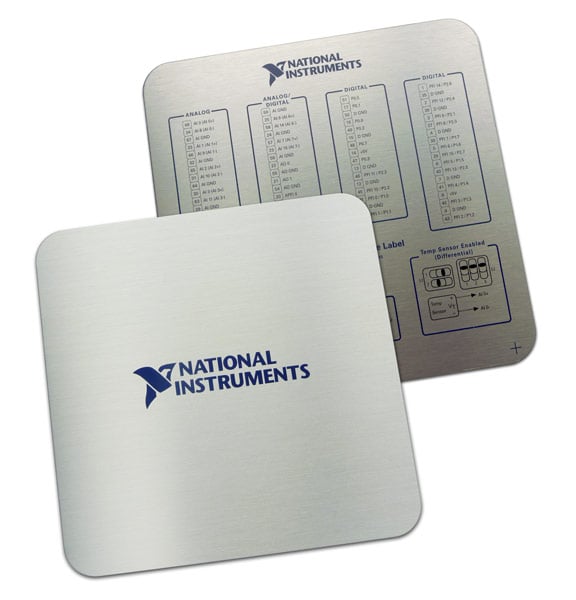 Ken Bahr Regional Sales Manager

Ken is a Regional Sales Manager with great knowledge of decorating processes. He works closely with the designers and engineers of key accounts, keeping relationships strong.



Ready to review options for your next design? Let's talk!
Subscribe to Nameplate Blog