Proud to be Made in the USA
Independence Day = Celebration of Freedom
July 4th is a day of celebration of a nation's freedom in the United States of America. In the spirit of that freedom, I thought it would be fun to show some of the promotional and patriotic labels which have been produced in our manufacturing plants.
The stars on this aluminum box utilize multi-direction brushing in order to achieve a bevel look. This is a common decorating process used to provide dimension without the need for a custom emboss tool.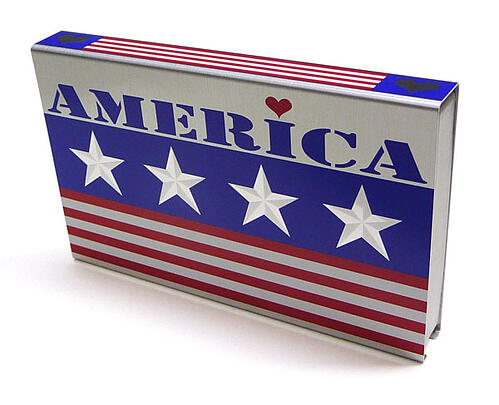 Every American was touched by the events of September 11, 2001. This cover was made during that time to show support and unity. Halftones and selective gloss levels provide visual depth.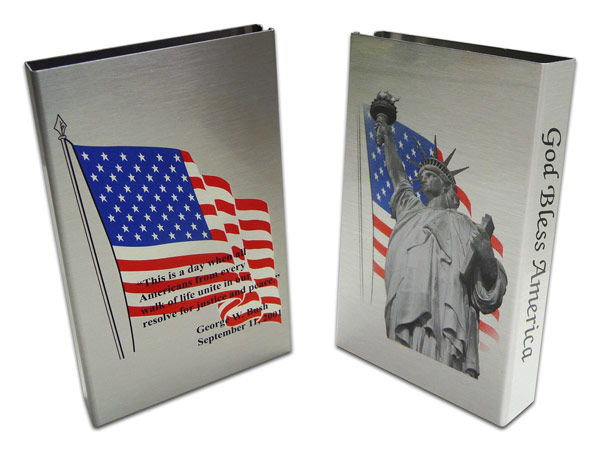 Selective textures and gloss levels combine with transparent tints of color on this aluminum matchbox cover. Embossed borders create additional depth and a layer of dimension.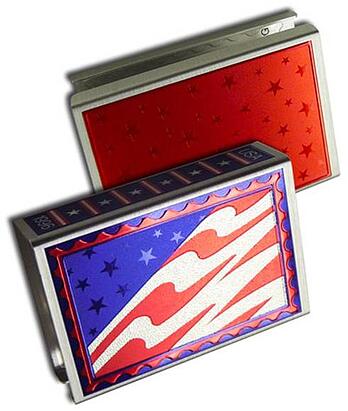 Made in the U.S.A. labels are commonly seen on the packaging and display of products. These labels take advantage of white polyester substrate for economical lay-down of the colors needed to show patriotism. The flexible nature of the polyester means a friendly application even with a slightly curved surface.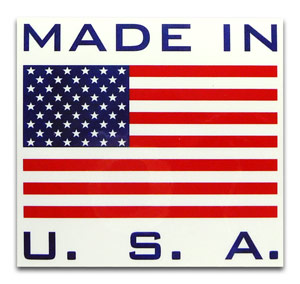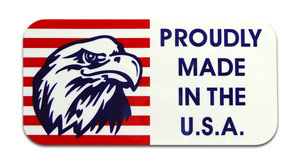 Northern Engraving is proud to manufacture in the U.S.A. with corporate headquarters located in Sparta, WI. Over 100 years of history and experience means knowledge and capability to handle your aluminum or plastic nameplate, label or decorative trim needs.
Enjoy your 4th of July and celebrate safely!
Subscribe to Nameplate Blog