Add a QR Code on Your Label for a Mobile Experience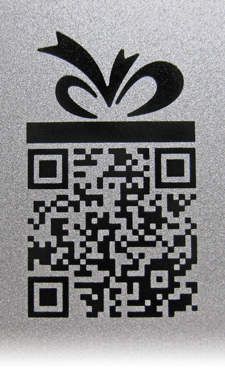 Do you have a smart phone or camera phone? There is now an easy way to connect potential or current customers to your website to learn more about your product: feature a QR code on your next label design.
A QR (quick response) code is a collection of black modules arranged in square patterns on a white background that can be decoded at a high speed. These codes have been around since the early 90's but were mainly used for industrial applications.
This QR code was featured on our most recent holiday card and linked to the specific blog post describing the processes that went into creating the design. With the addition of the QR code, any recipient of the card can now directly access more information on our product without having to know our website all that well.
Consider incorporating a QR code on your next label design whether on aluminum or plastic substrates and give the mobile experience.
Request samples of various label designs to begin exploring options for your project.


Subscribe to Nameplate Blog