Favorite Nameplate | SKB Case
Guest Blogger
This is another article in a series of posts featuring notes from my co-workers on their favorite nameplate. This article illustrates the unique perspective that each of us look at the world through. The crispness of the nameplate Vicky chose caught her attention.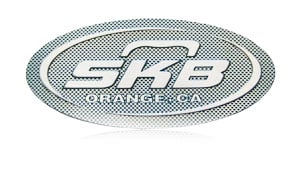 Rugged. Durable. Tough. These words come to mind when I think about the SKB Case nameplate. It is a perfect size, due to its ability to show the brand name without a person having to be right on top of the end product to see it. The emboss is crisp and gives a die cast look.
Vicky Bowie Sales Development Representative

Vicky is the first contact for customers that inquire about one of our products or porcesses via our website. She has a great knowledge of the processes and details of our processes.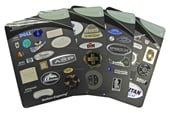 Request a Nameplate Materials and Processes Guide to begin exploring the options available to you in creating product branding that differentiates your product. Custom color matches, texture and assembly are only some of the options in creating your nameplate.
Subscribe to Nameplate Blog