A little piece of History
Here's a piece of Northern Engraving's history that one of my co-workers recently came across at a local auction.

It's an original Northern Engraving "cut" from the early 1900s.
The original Northern Engraving Co. opened for business in 1908 in a building on Front Street in La Crosse, Wisconsin. At that time Northern advertised itself as "Designers--Engravers--Commercial Photographers." They made so-called "Cuts"--engravings for the local printing trade and for publications from high school annuals to newspapers.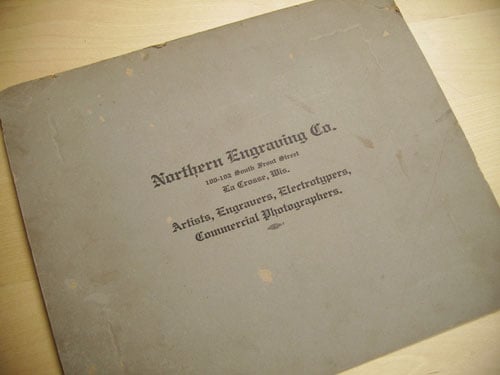 Subscribe to Nameplate Blog