Beauty and Cosmetic Packaging Appliqués and Inserts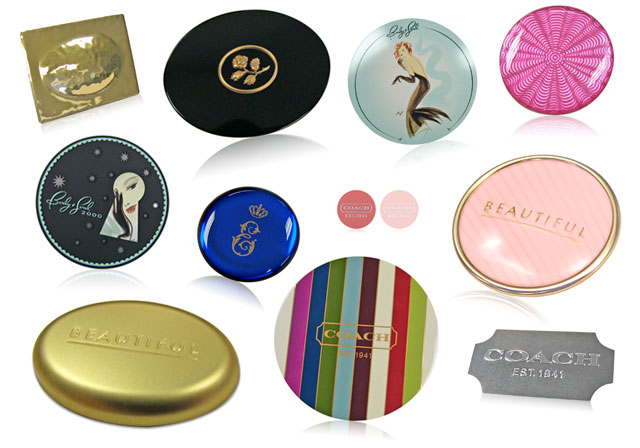 Packaging innovation is a key element in beauty marketing today. This is illustrated by the continuous launch of unique packages on the market. Decorative inserts and labels are a key element in the differentiation of products and their packaging.
Northern Engraving manufactures a wide variety of decoratives on metal and plastic substrates for the cosmetics, fragrance, aromotherapy, skin care and personal care industries. All are custom manufactured using printing, embossing and forming to create unique looks. This short video includes examples of decoratives manufactured for the beauty industry.
Beauty and Cosmetic

Decoratives
Plastic and Metal

Decoratives
nameplates
cabochons
metal appliqués
cap inserts

flexible labels
domed labels
compact inserts
metal compacts

accent trim

jar lid inserts

metal sleeves

metal hangtags
Request samples of beauty product appliqués to begin exploring the options available to you in adding a distinct look to your beauty product.
Subscribe to Nameplate Blog