Coach Lip Gloss Appliqué on Aluminum
Metal Cosmetic Appliqués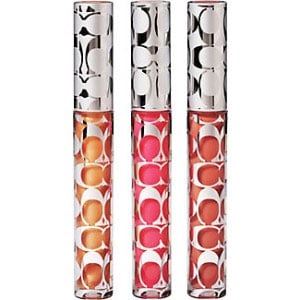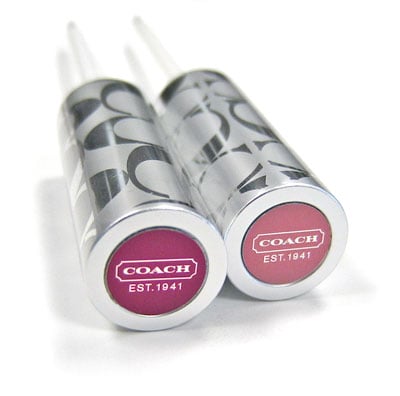 Cosmetic appliqués are used on beauty and makeup products to connect with consumers on products ranging from lip gloss and nail polish to fragrances and powders. Custom designed appliqués draw on the diverse range of decorative options available on aluminum to create attention grabbing looks. Vivid colors, faux finishes or complex forming can be used to create unique product branding.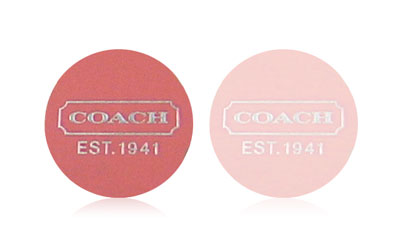 This aluminum appliqué is manufactured in three colors which coordinate with the lip glosses. Custom color matches are the first step in the development of the parts. A common stamping tool is used for each of the parts. The pressure sensitive adhesive laminated to the back of the appliqués facilitates assembly to the cap. The appliqués differentiate the product on the shelf.
For additional examples of aluminum inserts and labels for cosmetics see our cosmetics appliqués page on the market section of our site.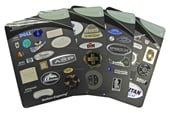 Request a Nameplate Materials and Processes Guide to begin exploring the options available to you in creating your product branding. Custom color matches, texture and assembly are only some of the options in creating your nameplate.
Subscribe to Nameplate Blog