Black Texture on Aluminum Namplates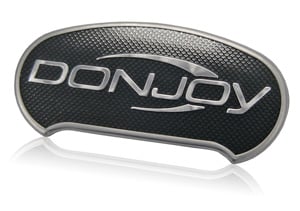 Black and near-black finishes on aluminum was the focus of an article last week on our Design Surfaces on Aluminum Blog. This post has had quite a bit of interest with requests for more information on the types of finishes available as well as seeing black finishes in application. As a result, I thought I'd share this quick video compilation with some great examples of aluminum nameplates which have made use of interesting black finishes. In this, you'll see brands represented from motorcycles and medical equipment to golf clubs and boats. Enjoy!
Ready for more discussion? Great! Let's talk!
Subscribe to Nameplate Blog