Spin, Turn and Stripe on Aluminum
Not to be confused with a cool new dance move, these first "steps" or mechanical finish options in building your decorative finish on aluminum are a few of my favorite.

They can be layered with printed color and texture to create precise geometric structures or aged patinaed surfaces. The abraded surfaces are one of the tools available to you in designing a custom finish on aluminum. Here are some good examples of how layering color and texture onto a mechanical surface adds depth and interest on these art deco aluminum match box covers.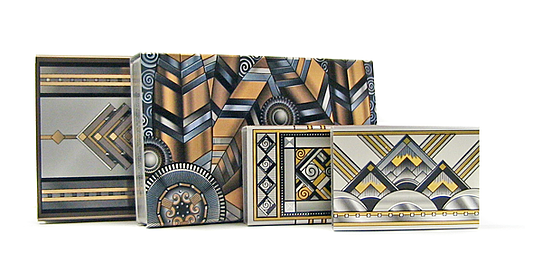 Mechanical finishes add movement to the design. A printed mask allows the brush or spin to be applied selectively to the aluminum surface. The mask is washed off after brushing revealing bright aluminum. Layers of transparent and opaque color are then printed on the aluminum. The final layers of printing involve adding low gloss details to the aluminum and printing a texture.
When designing new finishes, we try to develop surfaces that are unique and out of the norm. Here is a custom mechanical surface that was designed by our talented team in the Design department.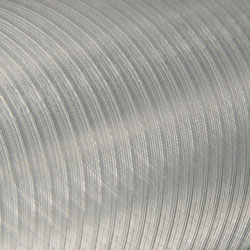 This finish has a distinct look. Read more about it here.
Check out our surface collection gallery to see more surfaces on aluminum.