Aged Metal Patterns on Aluminum
I love the look of aged or antique metal. Here are two of my favorite patterns on aluminum from our patina collection. Both patterns have a variety of subtle warm and cool tones.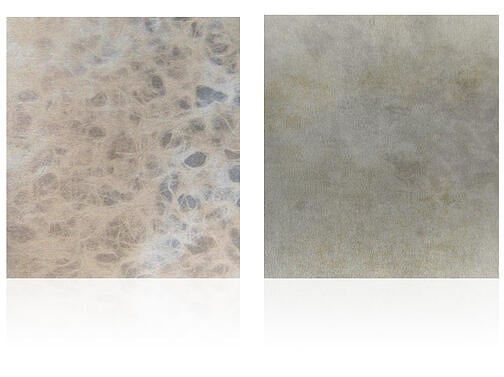 Patinas Add Character to Decorative Metal Trim
They occur naturally on metals as they age and oxidize. Artists and metalworkers often add patinas to metal surfaces to simulate wear and exposure to the elements.
Distressed and aged metal surfaces add hand crafted warmth to spaces. Surfaces range from gunmetal greys and mixed metal designs to antiqued brass and copper finishes.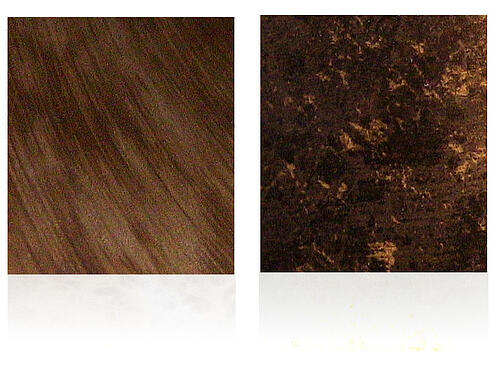 The aged and patinaed surfaces are reproduced on aluminum using a combination of litho and screen printing. The finish is protected by a clear topcoat which is roll coated on to the metal. The overall gloss level changes the look and feel of the aluminum surface. Patinas work well in both low and high gloss.
These are only a few of the patinas on metal in our library of metal finishes. Check out the patina mood board and request your designer disc collection today.