Modern Organic Aluminum Finishes
Organic finishes are a diverse category of patterns taking inspiration from nature, handcrafted surfaces and modern graphic effects. Linear structures are popular as well as large scale graphic effects. Random, imperfect and irregular details add interest to the surfaces which work well with the curves and openeings in complex and organic shapes used in today's designs.
Featured Aluminum Finishes
Damascus Steel Finishes on Aluminum Trim
A Steel folding technique in which a sword smith painstakingly stacks and forges layers of steel is interpreted onto aluminum. The end result is a modern wood-grain like finish.
Etched Line Pattern on Aluminum Trim
Precisely registered details combine creating laser-etched precision on brushed aluminum.
Shibori Inspiration for Aluminum Trim
This tie-dyed like finish combines brushing, printing and selective gloss to create a near-black modern finish.
Graphic Image on Aluminum Trim
A large scale organic graphic is brushed an opposite direction than the background creating a subtle tone on tone look.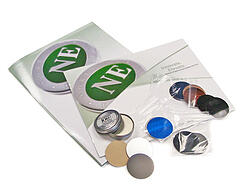 Request aluminum finish samples to begin exploring the options available to you in surface design.