Etched Line Pattern on Aluminum Trim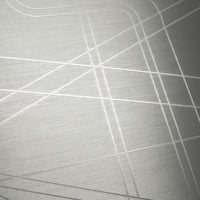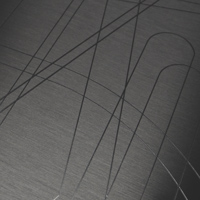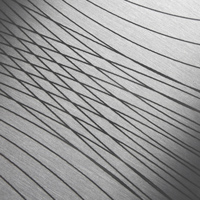 Digital linear structures intersect in playful random order. Are they etched? No, but they have fooled many close examinations by an expert eye. Precisely registered details combine creating laser-etched precision on brushed aluminum. Bright aluminum and gloss texture mix completing the illusion. These finishes begin to explore this modern concept in cool metallic shades. Straight and radiused lines travel in parallel and intersecting pathes in an endless array of combinations.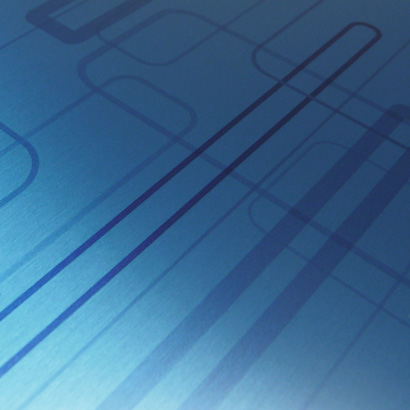 Varying line width and adding color transforms the entire look of the finish. Transparent blue is printed on a brushed background in this option. Lines are layered on top using opaque color, texture and contrasting gloss.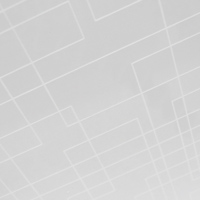 Of course aluminum patterns aren't limited to tints of color and brushed finishes. This version explores the layering of lines on an enamel white finish. Lines are printed as a texture on a high gloss opaque white background. The advantage of creating this finish on aluminum is that you can apply it selectively accenting it with a bright aluminum border or graphics.
Does this inspire you to play with lines creating a unique finish? What processes and color would you use to make your design come to life? What application do you see for this type of finish?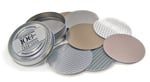 Request a disc collection to begin exploring the variety of finishes available for panels, overlays and decorative trim.