Aluminum Trim Taking a Cue from Cue Sticks
Wood with Metal Inlay Gallery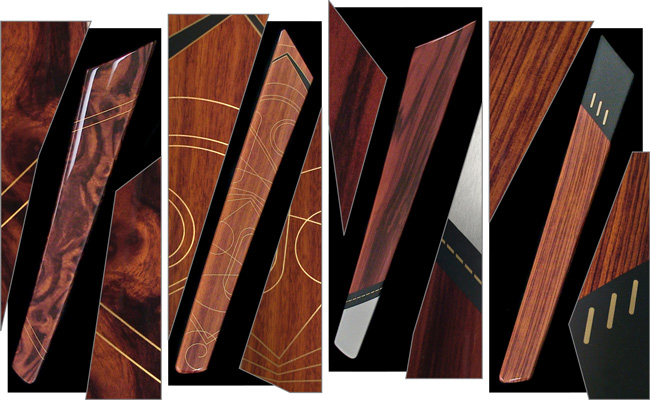 This series of aluminum accent trim takes inspiration from the unique designs found in pool cues. The works of arts are created by craftsmen who combine exotic woods, precious stones, metals and other materials to create unique cue designs. The detail found in the pool cues was the starting point for combining multiple finishes together onto a decorative trim piece. The versatility of aluminum as a decorative allows wood finishes to be printed in precise alignment with brushed accents, gold details and matte black inlays. The translations found here include a variety of woods from the faux finishes in our pattern library.
Pool cues are one source of inspiration. Fountain pens, watches and nature are some more. However, the items and surfaces around us only become inspirational when looked at from a different perspective, one of curiosity and inquisitivity. I find myself continually asking how this or that might translate into a pattern or texture. Then when I think about combining the finishes to tell a story of elegance, simplicity or toughness... I find no shortage of possibilities. We started with a cue stick and asked what if. Where will you start?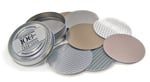 Request a disc collection to begin exploring the variety of finishes available for panels, overlays and decorative trim.