Modern Piano Black Finish With Texture on Aluminum
Contemporary Organic Pattern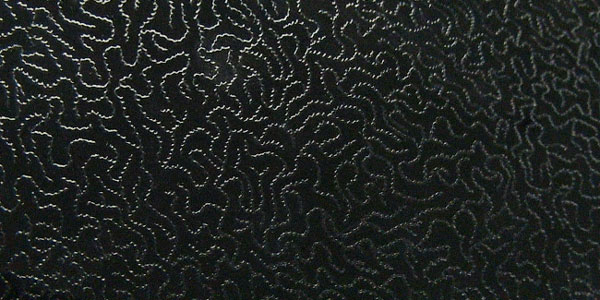 High gloss piano black is layered with a stitched texture creating a meandering marbled effect. The organic flowing lines of this printed texture illustrate one option in adding tactile dimension to a traditional piano black finish. Micro-geometric patterns can also be used to add interest while minimizing fingerprints.
This aluminum finish is available to be integrated into decorative accent trim or product identification. Combine the finish with bright or brushed aluminum accents to add further interest.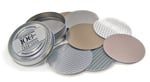 Request a disc collection to begin exploring the variety of finishes available for panels, overlays and decorative trim.