Graphic Image on Aluminum Trim
Large Scale Ornamental Graphic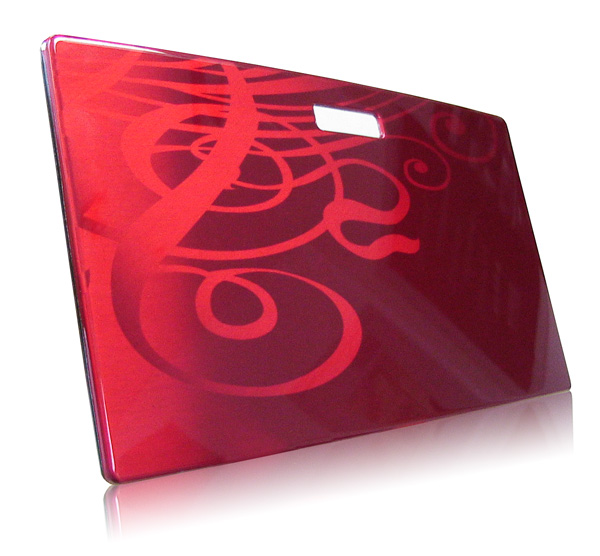 This aluminum trim piece features a large scale ornamental graphic flowing across the edge of the part. The bold graphic is applied using selective brushing. The background is brushed horizontally. The next step is to print a resist to protect the background. A second brush is applied diagonally. The resist is removed and the entire finish is coated with a transparent red tint of color. The result is a subtle effect using the large scale bold graphic. It has movement and depth. The design element can be made more obvious or more subtle by altering the process. The process allows for alignment of graphic elements across mating parts. The design can be created to flow across trim in a vehicle or on a product.
This concept features an ornamental design but the idea works just as well with the popular tattoo and tribal images seen in fashion and print. Integrating the image into the metal with the brush process creates a graphic with natural highights and reflections. The image has the appearance of being two unique colors.
What types of images would you like to see treated in this process? What type of products would you put this type of trim on? Laptops? Cell phones? Automotive interiors?