Tattoo Finish on Aluminum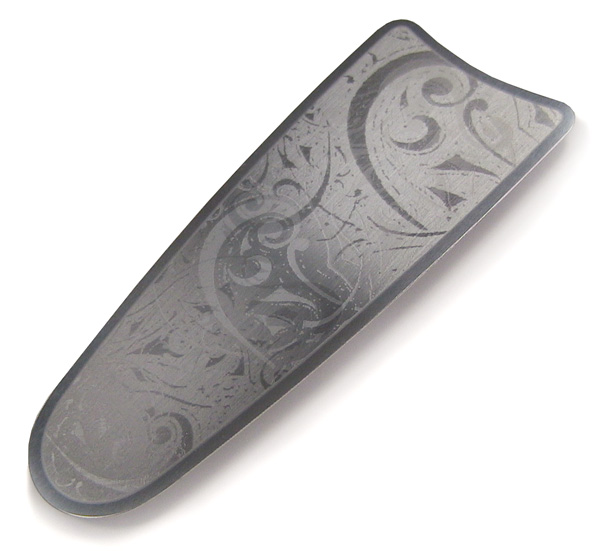 Getting "inked" is no longer limited to the tattoo subculture. The trend can be seen in fashion, furntiture and ceramics. The popularity of tattoos cannot be escaped. What would they look like translated on to aluminum?
This finish is the result of that exploration. The subtle ornamental scroll design is printed on aluminum giving the tattoo graphic a contemporary spin. The tribal themed image is created through a layering of decorative processes. The surface is interactive and "flips" around.
What other types of products can you see using this theme? What other inked looks would you like to see explored on aluminum? Let's talk!