Woven, Mesh and Carbon Fiber Finishes on Aluminum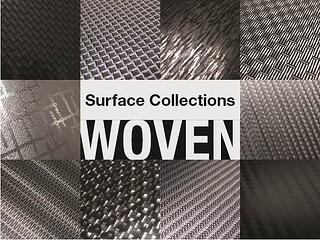 Carbon fiber and woven or mesh finishes have been regular requests for aluminum trim and nameplates or badges for some time. It doesn't take long to see woven structures in decoration from boat trim or interior automotive trim and even sporting goods.
The Woven Surface Collection eBook has received hundreds of views and downloads. With its popularity and continued interest, I have pulled some of the finishes into a video summary. Enjoy!