Bold and Powerful Aluminum Patterns eBook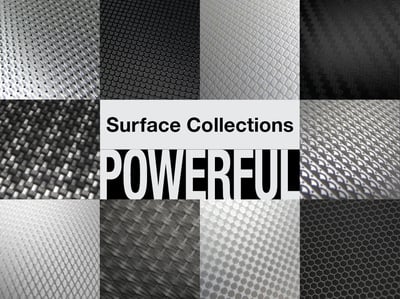 There is a time and place for standing out in the crowd, making a statement or grabbing attention. The same rings true with pattern development and surface decoration on aluminum. When you want to show off a strong, masculine or sporty look for your product, you want the decoration and pattern structure to be bold and powerful.
We have compiled a sampling of aluminum patterns that can be integrated into your decorative trim or aluminum badges and emblems to deliver your brand message with confidence and intensity. They can be used as overall decoration or selectively in the background to give a punch to your design.
Explore the possibilities:
● Bold and Intense Patterns
● Brushed Layers
● Technical and Precise Finishes
Inspiration
Check out this free resource to explore finishes on aluminum developed to inspire and spur conversations in your next aluminum trim or badge project. These finishes can be customized in color and scale to fit your needs. They can also be reviewed for translation and interpretation to other substrates like stainless steel and polycarbonate. Graphics can be added to further differentiate and customize products.
How will you integrate powerful aluminum patterns into a vehicle? A washer and dryer? A motorcycle or ATV? Let's talk!