Takeaways from NeoCon 2016
Our designers recently attended NeoCon 2016 in Chicago and were inspired by the plethora of colors, materials, products and patterns that were on display. Here's a look at the designs which resonated the most or seemed to cross over into popular requests for finish development trends.
3D Surfaces
Dimensional surfaces were everywhere from wall coverings to seating. Patterns ranged from subtle soft rasied areas to sharp deep cuts and grooves.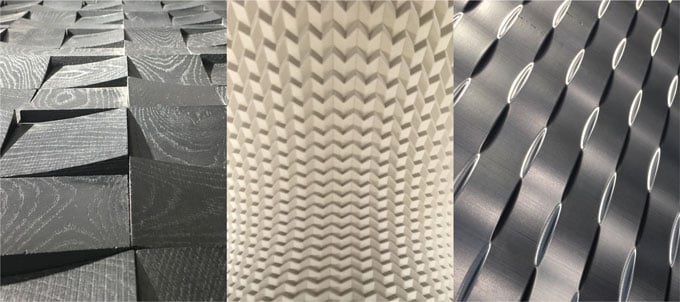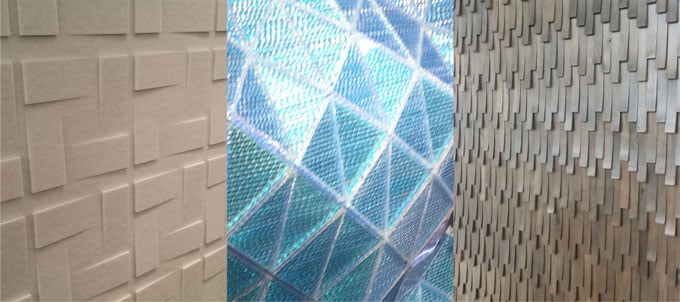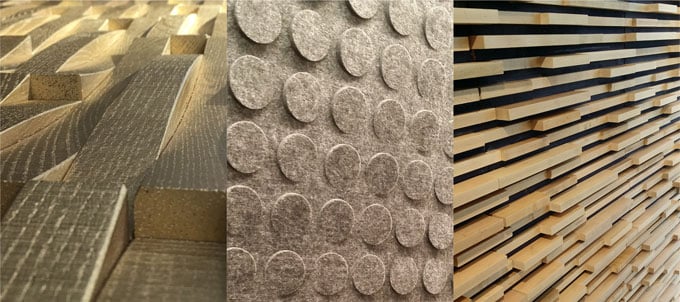 3D Printed Stool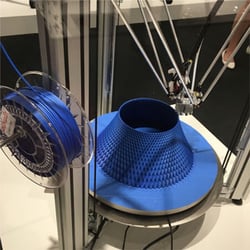 This is the most impressive 3D printing technique in NeoCoN 2016. This is the largest 3D live printer we have ever seen. This printer is printing a stand chair in the exhibition. After the designer codes in the design and program, it only takes 7 to 8 hours to complete a chair. High speed and accurate - Impressive!

The stand chairs next to the printer are finished products. They will be ready for the market on the next day after print and cool down.
Geometrics and Facets
Geometric patterns from stars to hexagons with sharp and broken facets continue to draw attention. Similar patterns on aluminum are available which have visual depth shown through facets which enhance the design.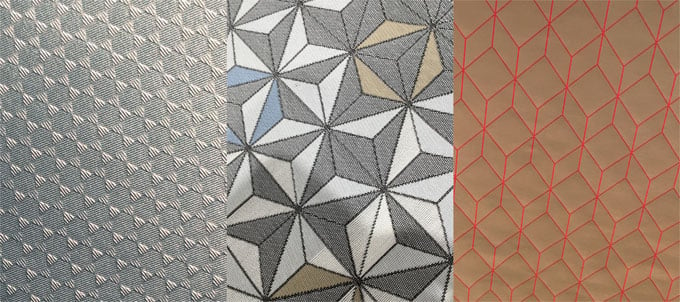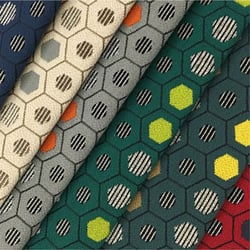 "This pattern is fun to look at when it goes along with different colors. The pattern-in-pattern is familiar. It shows the modern and playful atmosphere."
-Sandy Kong, Color & Trim Designer
Line Work
Simple tone on tone line patterns applied with a hand crafted appearance almost as if they were hand drawn.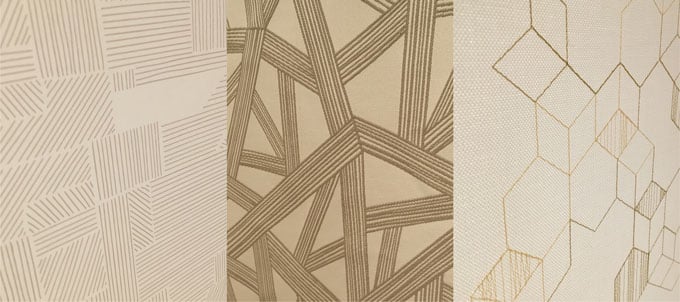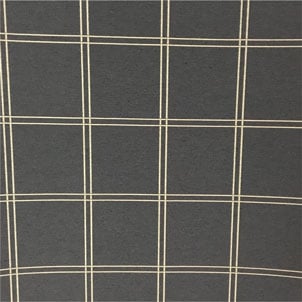 Simple lines and square
This is one of the most popular pattern in 2015/ 2016. Especially in Asia, It is largely applied on fashion items or decoration.

Designer Favorite
"This is one of my favorite pattern from the Neocon 2016. I have always been a big fan of simple shapes and line elements for pattern. This pattern is clean to look at from a distance. When you look closer, your eyeballs will follow the staggered lines shape to shape. Artsy!"
-Sandy Kong, Color & Trim Designer
Layering of Hexagons
Layered geometric shapes continue to create unique and interesting patterns. These structures can translate well into finishes on aluminum for decorative trim or as backgrounds in nameplates and badges.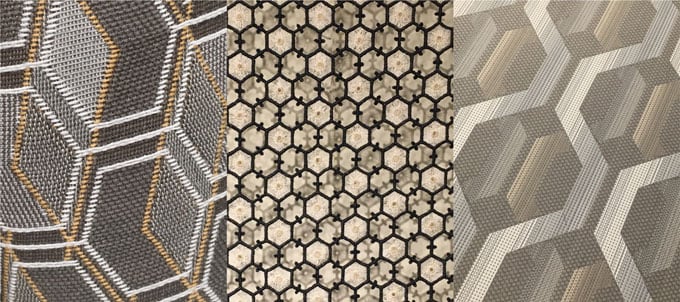 Small Technical / Woven Patterns
Smaller scale patterns with subtle details create interest for an overall pattern.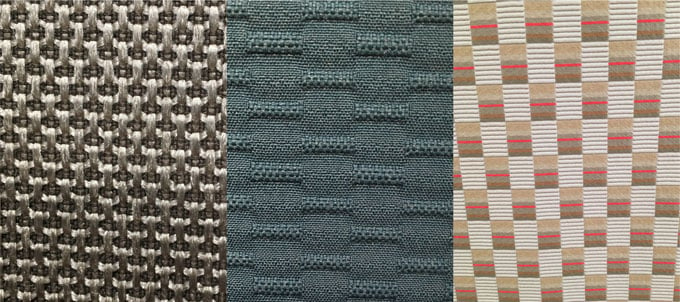 "The great thing about attending NeoCon, as a designer, is that you get to see a multitude of design styles all in one place. It gives us an opportunity to observe current and upcoming trends, which in turn gives us inspiration to create our own unique patterns."
-Ross Howdle, Color & Trim Designer
What is your favorite structure for aluminum finishes? Let's talk!