Dynamic Mood Board - Energetic, Sporty, Active Aluminum Surfaces
The dynamic mood board features technical finishes inspired by active wear and athletic equipment. These versatile patterns on aluminum range from refined bead blasted metal to bold expressive geometrics.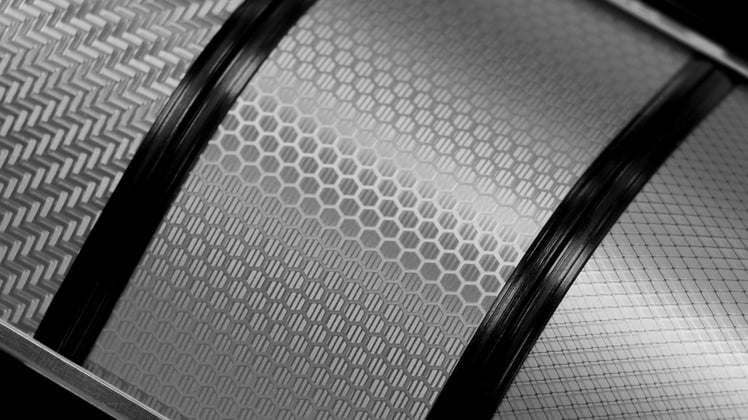 Another area explored are layers of processes which result in visual dimension and depth. The combination of pinstripe textures with transparent colors create interesting illusions of movement.
These finishes are fully customizable in scale and can be applied to any color. They are intended as a starting point to inspire you for your next nameplate or trim project.
Related Posts
Aluminum Finish inspired by Hexagon Shapes
Bead Blast Inspiration for Aluminum Patterns
Energetic Surface Collection
Dynamic Mood Board Slideshare