Attractive Marine Interior on Aluminum
Interior Aluminum Panels Take Inspiration from Exterior Design
The boating industry combines excitement and an impressive line of products for their consumers. Rec Boat Holdings recently introduced new models for 2012. These models are pushing the envelope with their design and creating distinct identities.
Four Winns, a subsidiary of Rec Boat Holdings, introduced two new boats with very different looks, featuring aluminum console and trim pieces created at Northern Engraving.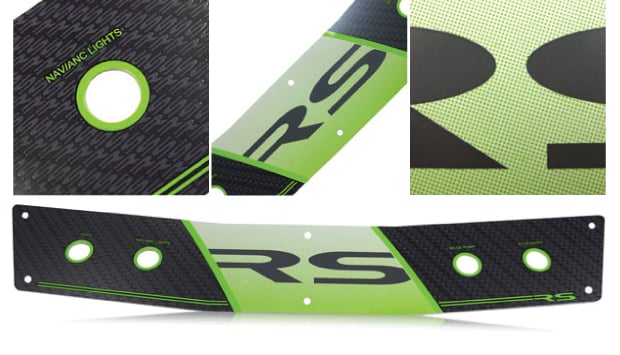 The RS, or "race series",features a color combination of deep gray and vibrant green offering a modern color scheme for the younger buyer. The control panel features a two-tone gray pattern atop an opaque black background. The bright green accent appears on the center of the console with a fade from green to white, highlighting the RS symbol. The overall design is sportier than previous Four Winns products, and appeals to a more modern crowd.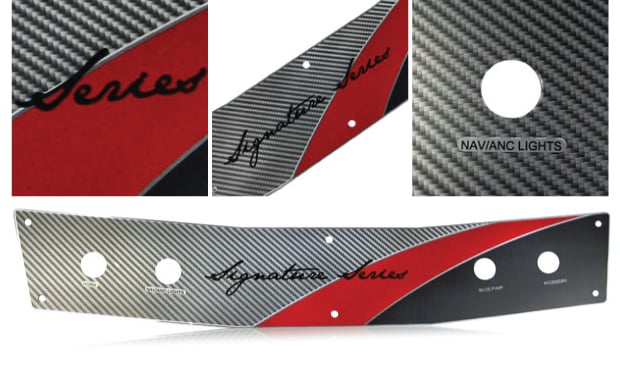 The SS, or "signature series", design followed the RS. This model aimed at developing a more classic look. A color combination of red, black and white creates the classic identity of the boat, while the carbon fiber finish and bright aluminum border modernizes the console and trim pieces just enough to add visual interest. Choosing red as an accent color aligns with some of the more popular classic car models, including the Corvette, Mustang Shelby GT and Chevrolet Bel Air. This classic design boasts nostalgic appeal and comfort for the whole family.
No matter which boat design you prefer, the innovative and unique qualities make the boating experience more enjoyable, while still offering affordability.