2011 IDSA Conference in New Orleans
Recently we returned from the Industrial Designers Society of America International Conference in New Orleans where hundreds of design educators, students and professionals energized the air with discussion on the future of industrial design.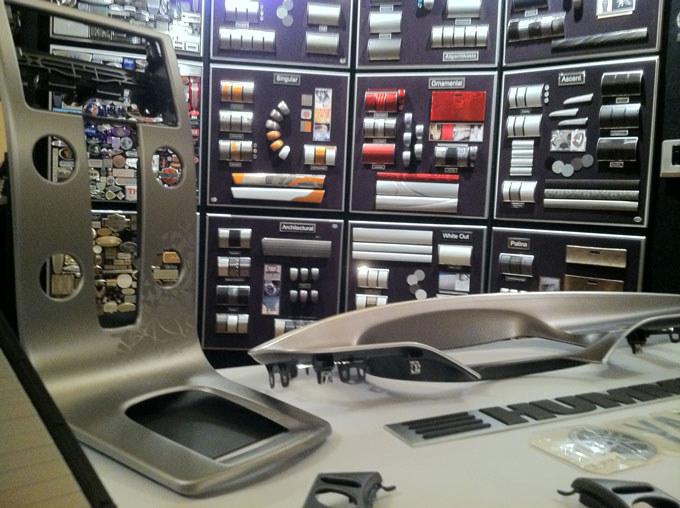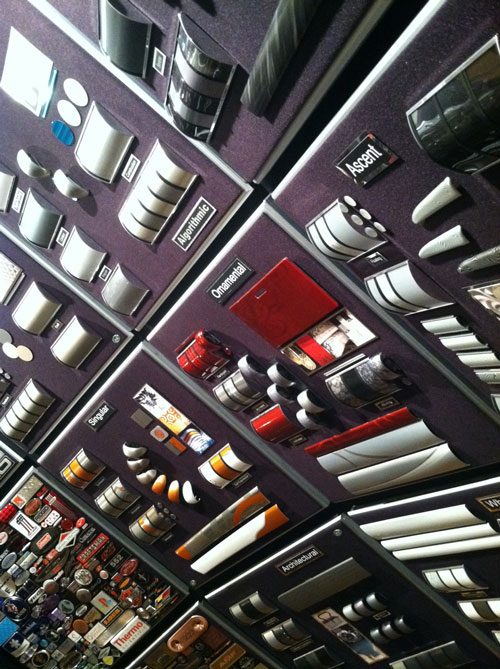 Northern Engraving supported the conference with a booth in the Design Gallery displaying a wide variety of options in product branding and trim. We shared a cross-section of mood boards which illustrate the many types of patterns and finishes available on aluminum.
Visitors to our booth where inquisitive wanting to understand the processes involved in manufacturing both nameplates for product branding and larger metal trim pieces. In both cases, many assumed that the decoration is applied after the part is formed or embossed. We explained that one thing all items on our display had in common - whether metal or plastic, nameplate or trim - was they all started as a flat sheet which is decorated and then formed. This allows for the critical registration evident on many of the parts. It also increases efficiency in the manufacturing process allowing multiple parts to be decorated at once on a sheet eliminating the need for piece decorating. Understanding the basics of how something is made allows you to take full advantage of the manufacturing process. We welcome that discussion and encourage visits to our facility to explore the possibilities. Read more about nameplate and trim manufacturing in the following articles.
Related Articles
The Nameplate Design Process from Start to Finish
Aluminum Trim Decoration
How is an Aluminum Nameplate Made?